The LiLi Centre is a great way for international families and children to meet, socialise, grow, and connect. Parents and their children are welcome to stop by The Pad, our social area, at any time during opening hours to relax and socialise with other families. Kids can enjoy the various play areas with toys, books and plenty of games to stay entertained, while parents can enjoy a coffee on the sunny terrace or kick back on our comfortable sofas. We also invite you take advantage of a number of activities and events geared toward families: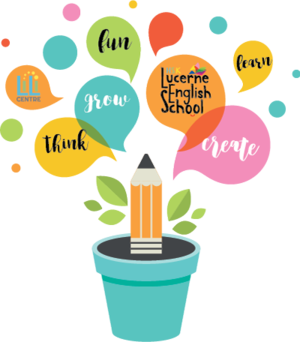 HSK Lucerne English School
Are you a native English speaker with a child at home who has also learned English as a first language? They can now improve their language skills at the LiLi Centre's English Language School for Children, an officially recognised program by the canton Luzern's Heimatliche Sprach und Kultur (HSK) department.
Parents & Tots Playgroup
On Friday mornings we host a playgroup for parents and young kids at the LiLi Centre. Come along and meet other parents from the local area! The group is free for Lili Centre members and CHF 5.- for non members.
Activities and classes for kids
The LiLi Centre hosts various programmes throughout the year specifically for children. This includes a kids theatre group, kidditch training and family friendly BBQ's in the summer and more! Sign up to receive our newsletter to stay up to date about our children's activities.
Party Rentals
Need a place to celebrate a birthday or special occasion? The LiLi Centre is available for booking for parties and events. Members receive discounted rental fees. See venue rental prices here.