We have a number of wellbeing related activities taking place at the LiLi Centre. Read more about them below and head to the Events Calendar to find a date that works for you. 
Mental Health Initiative
This public health initiative is forged with the intent to increase access and equal affordability to culturally competent and culturally sensitive care. Address present gaps in mental health that contribute to public health risks to creatively mitigate this risk. Foster collaboration and integration of foreign practitioners with Swiss practitioners to strengthen the offering and collective knowledge of the region. Challenge stigma with increased visibility and normalization of public exposure to mental health topics, narratives and public education.
Meditation Mornings
"I have so much to accomplish today that I must meditate for two hours instead of one". - Gandhi
Set the tone for your day with a morning meditation every Tuesday from 08:30 - 09:00. Feel focused, content, energized, and optimistic after only a few minutes of profound relaxation and connection. Remember that mediation does not take time, it creates it.
Join us and set yourself up for thriving! To sign up please email Anna: info@thepowerfulself.me.
Zumba Gold
This easy-to-follow, low-impact workout is just what you need to get your blood flowing. No experience is needed, and all levels are welcome to this "I Gotto Move To This" music class. Be prepared to have fun and leave wanting more.
Please sign up below or send an email to nadinebpage@gmail.com.
Women's Authenticity Circle
Are you looking to connect deeper to yourself, learn how to tune into and use your intuition, feel confident, supported, energetically aligned with that which you most desire, and live the best version of your life? If you've answered yes to any of these then I invite you to join our Women's Authenticity Circle! The intention behind these evenings is to support you in connecting more to yourself, cultivating self-trust and receptivity, learning how to connect to your depth, and utilizing such gifts of the feminine energy to help you show up more powerfully in your daily life and in the world.
Please send Anna an email info@thepowerfulself.me if you'd like to attend. The event is free of charge.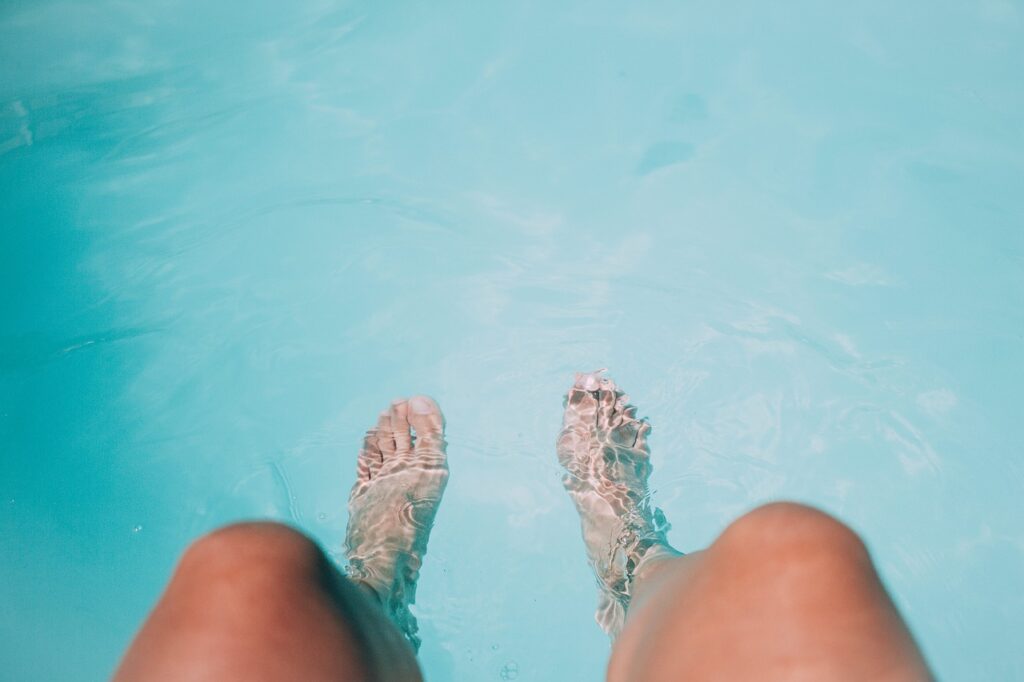 All Season Swimming
We meet every Friday at 12:00 to swim together at Ufschötti. At about 13:00 we all head our separate ways again. Participation is free of charge and everybody is welcome to join.
If it is your first time, please sign up on: https://www.winterswimming.ch/en/contact.
Feel Good Friday
Create lasting change in your life by raising your frequency! This New Moon event is held in a workshop format. Participants will be exposed to various holistic tools, shamanic practices, personal growth techniques, meditations, and visualization practices to support them in releasing old patterns, subconscious blocks, and beliefs, in order to create the most fulfilling, peaceful, and exciting version of their lives. Depending on the theme of the event, which varies month to month, you may also be given soul-connection questions to go deeper with (for your eyes only).
"Until you make the unconscious conscious, it will direct your life and you will call it fate." - Carl Jung.
The intention of Feel Good Friday is to help you release what is holding you back and allow more ease, flow, and inspiration into your life. After all, you came here to thrive and live your greatness! 
Please make sure to bring with you something to write on and with, as you will likely want to write things down as we proceed. No prior experience is necessary. See you there!
Cost: Contribution of CHF10 to the LiLi Centre.
Please send Anna an email info@thepowerfulself.me if you'd like to attend. The event is free of charge.
Interested in running a workshop or starting a self-help group?
We encourage our members to share their knowledge with others in the community in order to integrate faster and make the most of their time here. If you would like to host a group or workshop at the Lili Centre contact us at events@lilicentre.ch for more information.